Where Should the Staircase go for my Loft Conversion?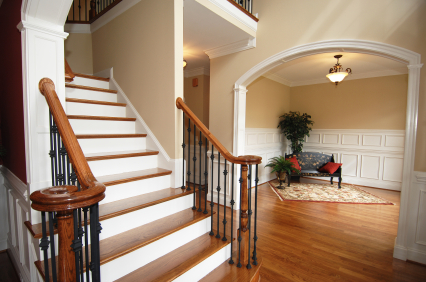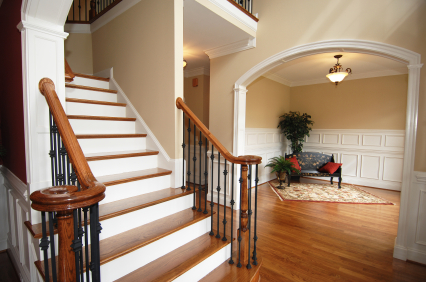 When planning your loft conversion, considering the placement of your staircase is important. Taking up a fairly large amount of floor space, you will want to position the stairs in a convenient place that still provides maximum space for the rest of the home and conversion.
Staircase Regulations
All loft conversions must comply with building regulations, even if the type of conversion you are having means planning permission is not required. The regulations regarding a loft staircase are as follows:
A fixed staircase must be in place to provide safe access to and from the loft room

The staircase can have a maximum steepness pitch of 42 degrees

Minimum headroom height is set at 1.9m

All risers must be equal

A handrail must be provided when there is a drop of more than 600mm, meaning the maximum number of steps permitted on most staircases without a handrail is two

Space saver stairs may be used, but only if serving a single room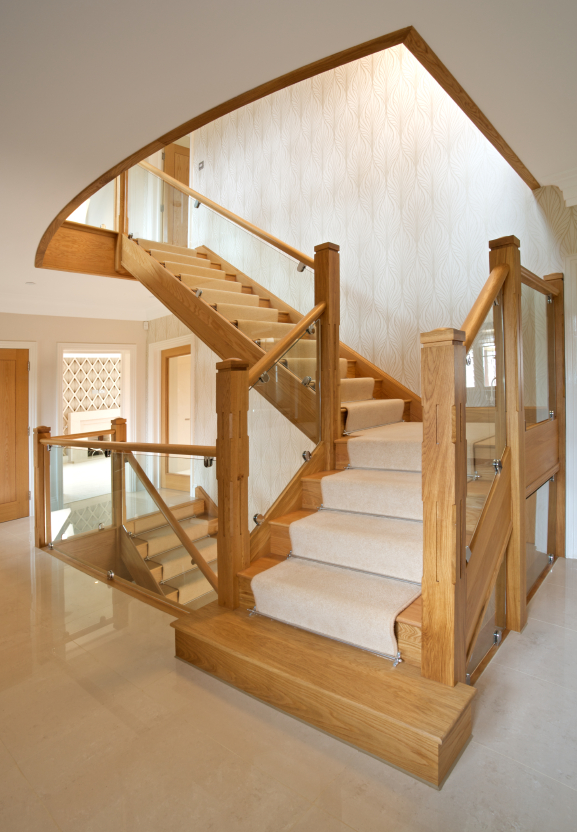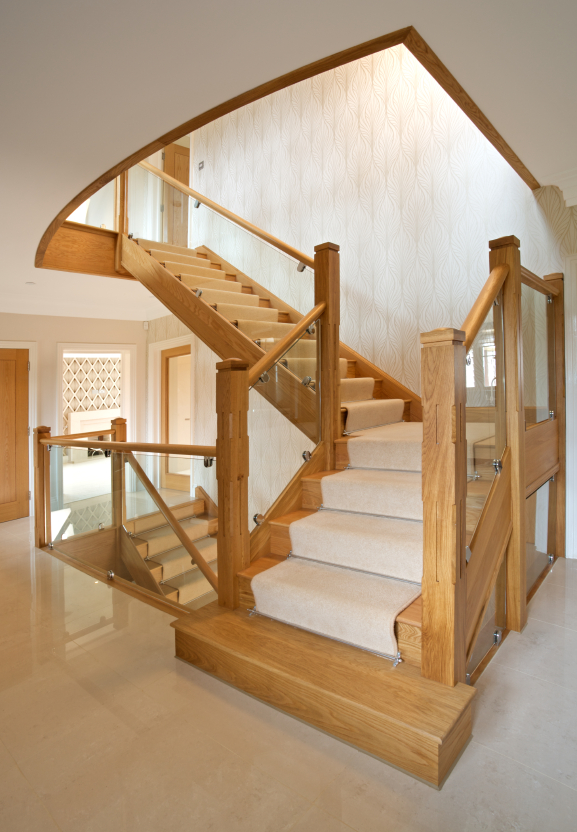 What are my options?
Over the existing stairs
This is a great option for saving as much space as possible for your loft conversion, and creating a more symmetrical aesthetic for your home's layout. Placing the staircase over the existing stairs will ensure you do not lose out on headroom and will minimise the floor space taken up by the stairs.
Taking away a section of another room
For some houses, structural or space limitations may mean that placing the staircase above the existing stairs is not possible, in which case the next option is to take space out of a section of a current room. To reduce the inconvenience this causes, and to minimise the amount of space taken away because of the staircase placement, you can either choose between taking space out of a rarely used room such as a spare bedroom or office, or opt to take away a section of your largest room so that the impact is not so apparent.
Space saver staircases
Space saver staircases are often unpopular with building regulation inspectors, so should be used as a last resort if no other viable option can be found for the design of your loft conversion and the placement of the staircase. Space savers have alternating treads on the stair, making them smaller and more compact – ideal for homes that have limited space to access their loft conversion. If you decide to go with this option, you should be aware that you are required to have a handrail on both sides of the staircase due to the alternated treads.
Our team here at NK Lofts have years of experience in helping our customers to find the ideal solution for their loft conversion, including the best placement of your staircase to allow you to access your new room easily.
We work with you through every process of your conversion, from the design stage to final completion, so you can be sure that your final product will be exactly what you planned for. For more information, feel free to contact our team today and we'll be happy to provide any further advice you may require.